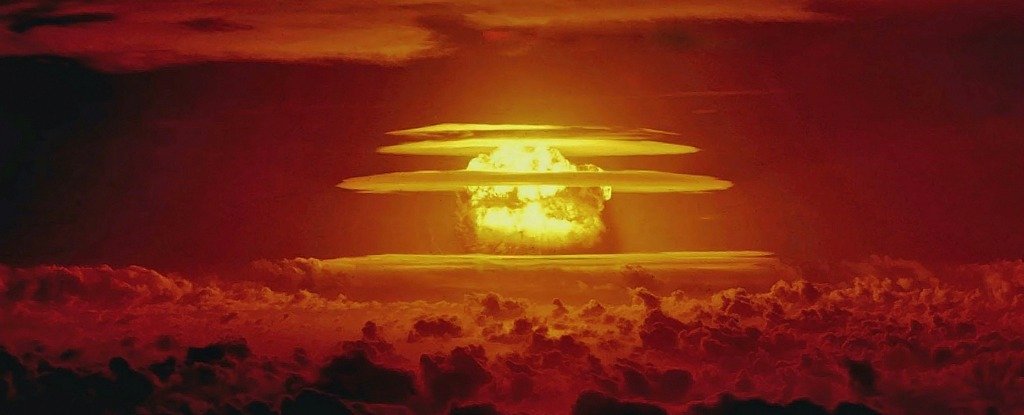 The mushroom cloud of the Castle Bravo nuclear test of March 1, 1954. Image: NOAA
"We have no idea about what actions could be taken as it will be ordered by leader Kim Jong Un."
"About ten seconds after Shrimp exploded, the underground bunker seemed to be moving. But that didn't make any sense. The concrete bunker was anchored to the island, and the walls were three feet thick.

"'Is this building moving or am I getting dizzy?' another scientist asked. 'My God, it is,' O'Keefe said. 'It's moving!'

"O'Keefe began to feel nauseated, as though he were seasick, and held on to a workbench as objects slid around the room. The bunker was rolling and shaking, he later recalled, 'like it was resting on a bowl of jelly.' The shock wave from the explosion, travelling through the ground, had reached them faster than the blast wave passing through the air."